USD 99.48/setUSD 18.90-39.90/pieceUSD 55.00/setUSD 43.90/setUSD 6.69/pieceUSD 9.09/pieceUSD 14.98/pieceUSD 9.89/piece
Universal handheld monopod selfie stick with cell phone holder for Android IOS huawei mate 8 self portrait extendable photo grip
Kindly noted: We would send the item by random from our stock. If you have special color request, please remember leave us message. Thank you. Features:
Selfie Stick, Extendable Monopod with 3.5mm Jack Cable and Remote Button for IOS and Android system.
Non-slip soft foam handle
Adapter rotates 180-degrees
Unique ballhead for easy adjustment to any angle
With remote button,take a picture anywhere without asking a stranger
Do not need bluetooth or charging, cable wire included
Lightweight, portable, easy to carry
Compatible with:
For IOS System or Android over 4.2.2 system, camera,for i/Phone,for Sam/sung,
For Xiaomi, For Huawei, For So //ny, For Meizu etc.
Specifications:
Material: Aluminum Alloy
6 segments, extend to 81cm and close to 19cm
Phone holder size: 5-8.5cm
Color : Black Blue Gold Green Violet
How can I take photo?
Connect the audio cable with the mobile phone
Press the button on the stick to take photos
Package Included: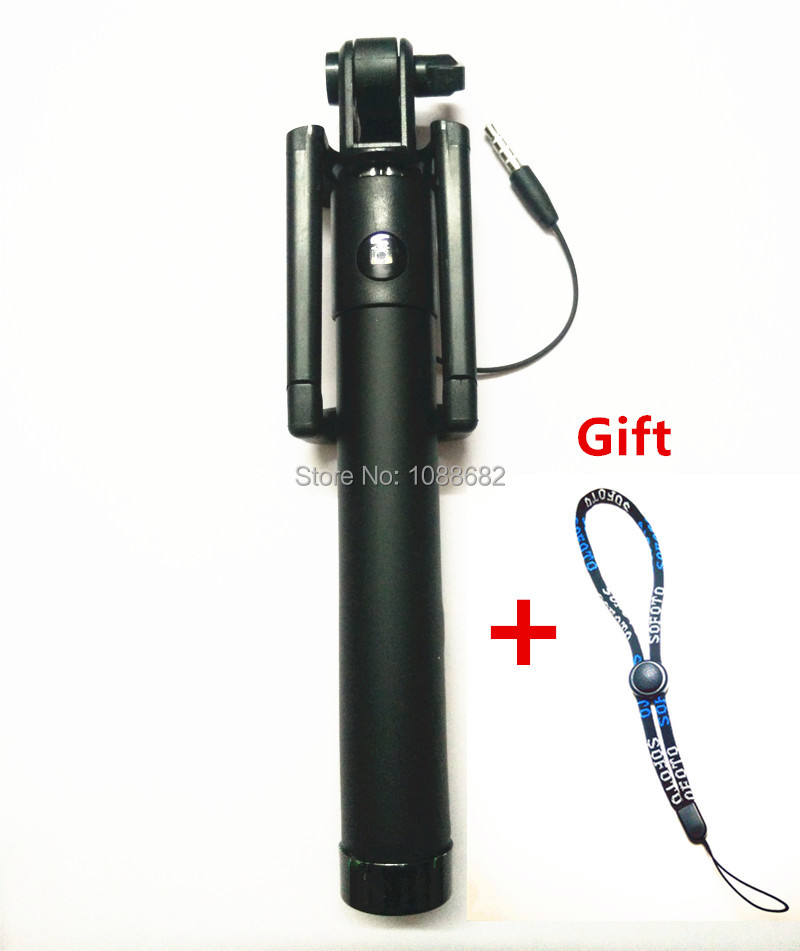 Universal handheld monopod selfie stick with cell phone holder for Android IOS huawei mate 8 self portrait extendable photo grip